ONENESS HEALING WORKSHOP

Are you ready to let go of the old, step to the next level of consciousness and breath into your full inner power?

This inspiring workshop is based on Kundalini yoga, and is welcoming beginners as well as advanced students of all kinds of yoga. Sarabraj will teach you an exceptional technology that affects all levels of your being simultaneously – your mind, body and spirit. Furthermore, it will prepare you to BE in your full inner power and in peace with your life.

During the workshop we will cover:
Releasing the body from stress.
Leading the mind into a peaceful position.
Harmonizing emotions.
Spreading awareness.
Introducing the power of breathing in our daily life.
Calming our brain activity with powerful meditations.
Understanding the power of feeling whole.

Sarabraj will also offer you a set of meditations and clearing techniques that you can do daily at home. This meditation stress off kit will change the way you react to stress.
Kundalini Yoga

The world Yoga means union, referring to the way for the SELF to reunite with the WHOLE. Feeling complete and connected is the final destination of many spiritual searchers today so our focus of the workshop will be on how to feel whole and find our inner power.

Kundalini yoga as thought by Yogi Bhajan is the means by which we can safely start activating the sleeping potential, Kundalini energy, and to raise our consciousness through the chakras. This energy process helps us to see reality from a more clear and neutral prospective, and will affect all aspects of our life.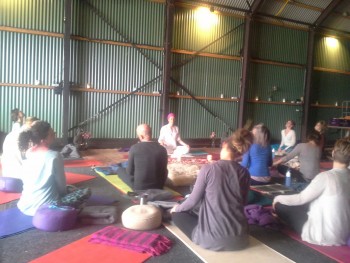 foto at: Pllek Amsterdam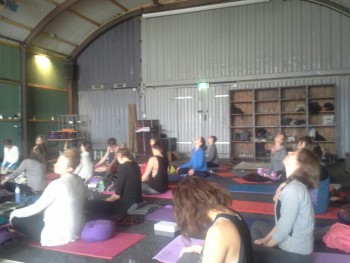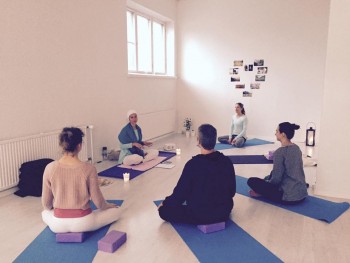 Foto: Studio Yoga by Mikaela, Finland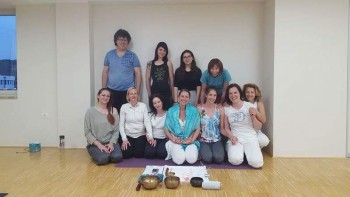 Foto: Studio Kinetic, Slovenija


Croatia: Eco Art Centar-EIA, Photo: Igor Raman Drandic
Kundalini yoga is a powerful, transformative, spiritual technology, that helps us to:
keep our focus,
make us much more effective in daily life,
change our prospective on the priorities we set,
give us the awareness of our inner strength and peace,
keep our body healthy, strong and light,
and keep our mind more silent.
For exact dates in Slovenia and abroad, please check our website and FB profile sarabraj.com. If you would like to host a workshop or coaching, contact us on FB: Tjaši Artnik Knibbe or tjasiartniknibbe@gmail.com

Special Warning:
Heart& Soul Healing, Kundalini Yoga and Mindfulness Coaching are not a replacement for any standard medical treatment. You should see a medical doctor for any psychological or physical problems.